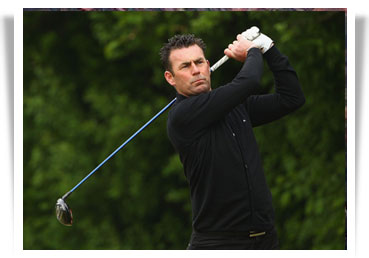 PGA Professional Golf coach
Director of Coaching
07774415290
John has been coaching various standards of golfer for over 25 years and has great success in offering different ways of improving their golf. John is a PGA AA qualified coach who has worked with the likes of John Jacobs, Scott Cranfield, David Leadbetter, Mike Hebron, Dennis Pugh, Martin Hall, Mac O'grady and Kendal Mcwade founder of instinctive golf.
John is a Master instinctive golf certified coach and likes to keep the coaching simple, fun and to draw the golfer from the individual and let them explore themselves to find the answer and not get over coached. Too many golfers are looking for the magic move or answer but do not realize that they have the answer within. My job is to get you to explore and for you to improve your game.
John has experience in doing HSBC Golf Days, Tuition Breaks, Junior and group coaching. John Has appeared in numerous golf magazine articles which include Today's Golfer, National Club Golfer and Essex golfer.
John has managerial experience in running a driving range and a Professional Golf Shop. John likes to play in East region competitions and local events and pro-ams when available.
His philosophy in coaching is to get the pupil to believe in themselves, have fun and to keep the task simple and explore.
e-mail:
This e-mail address is being protected from spambots. You need JavaScript enabled to view it
---